×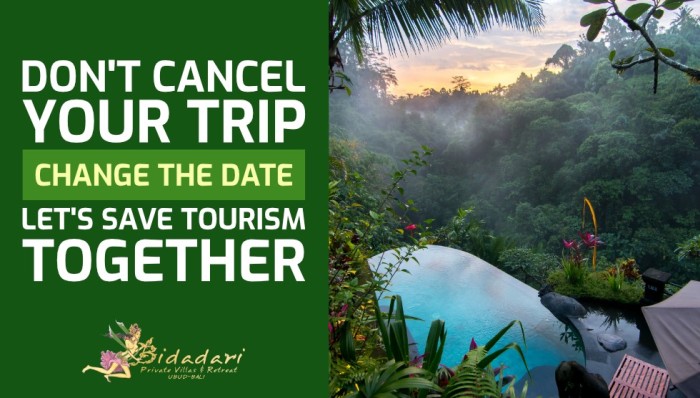 On behalf of Bidadari family we want to say to all our guests from around the world, we love you and miss you all so much, we have created such a strong connection and close friendship with so many of you over the years and we sincerely hope you will come visit us again.
It's been a horrible situation with covid 19 this year, with so many villas and hotels in Bali being closed and staff laid off. Here at Bidadari we have been kept employed and working hard on maintaining our wonderful villas and making our gardens even more beautiful than before. We've also set in place the new normal in line with govt regulations to protect the health and safety of all our guests with hand washing facilities in front of reception and temperature testing on arrival, we also have protective screen at reception to ensure everyone stays healthy and safe.
Because our villas are completely private each with their own garden and pool there is extra protection for social distancing and we are making sure all the villas, cars and food areas are regularly and completely sanitised everyday. Since the lockdown all of us have been working hard to ensure every guests total safety.
On behalf of Bidadari family we want to say we cannot wait to see you all and ensure you have a happy healthy and safe stay and we exceed your expectations as a guest in our villas.
With love from Bali
Rana and the family from Bidadari Private Villas and Retreat Ubud Bali