×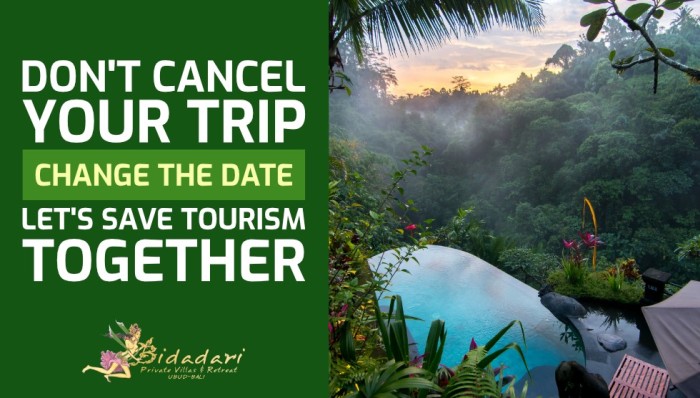 To all our dear and wonderful guests from around the world
UPDATE...We are now 2 months into the Covid 19 and we think of you often and miss you all so much we want to cry.
We are wishing and hoping that you all are safe and the virus problem will soon be over.
One of the amazing things for Bali is that we have only had 3 deaths recorded which means Bali is an extremely safe place to visit and have a wonderful holiday once international borders are open and the planes are flying. We are still working hard to maintain, clean and update the villas as we are still all employed and just waiting on your return. I'm personally walking around checking everything that is being done and love to see the immaculate gardens and the villas looking like new. I know when you come to visit for your holiday you will be so happy and feel like you are at your home away from home.
Myself and the whole Bidadari family can not wait to see you all again and we hope it's very soon
May the Gods protect you and keep you and your family's safe till we meet again.
Our loving regards and prayers from Bali
Rana and the Bidadari family.