×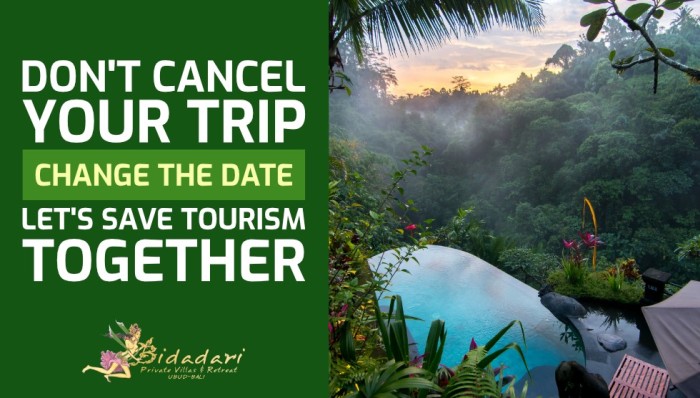 To our dear and wonderful guests from all over the world.
We are all currently going through a major crisis with Covid -19 which is affecting the whole planet, let us all think positive as it will be over sooner than later and we can all enjoy a wonderful life together. Special thanks to all our amazing team who are still working cleaning and maintaining our villas to perfection.
Thank you so much to all our past guests who have become like family and future guests we are yet to meet.Thank you for your patience in sorting out the bookings and we will be on top of it all soon. We can't wait for all this to be over soon and look forward to welcoming each and everyone back to Bidadari for a holiday of a lifetime and to show you how we will be even better after this crisis. We miss having our guests to look after and we hope to see you all very soon.
Our loving regards and prayers from Bali
Rana and the team @ Bidadari Private Villas & Retreat - Ubud Bali